Hello!
This page on our website should give you all the links and resources you need to be able to continue Scouting at home!
We'll update this regularly with more activities and any events.
If you have any questions, ideas or just want to say hi, just email us!
---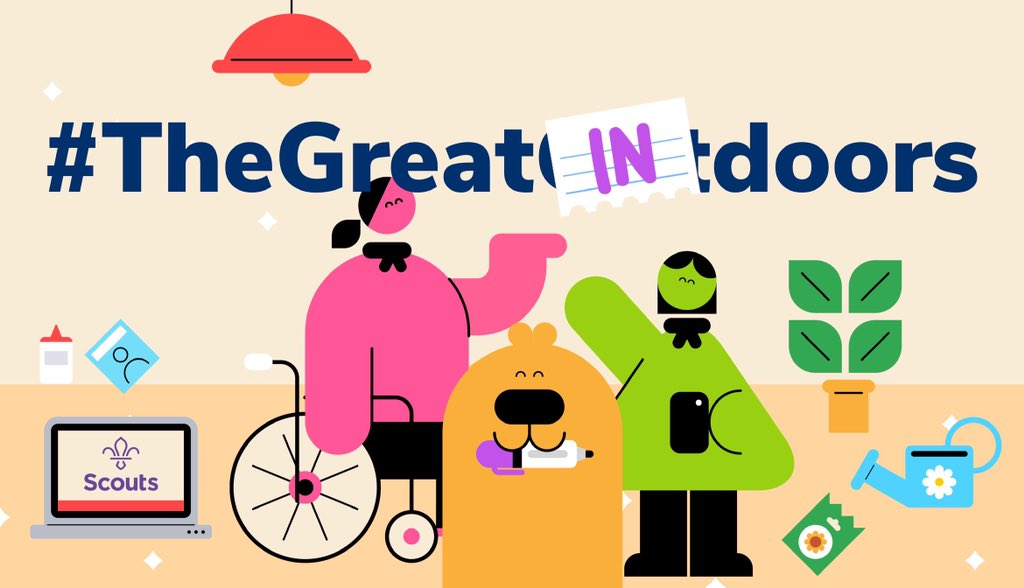 While we normally love the great outdoors, we've pulled together some inspired indoor activity ideas (if we do say so ourselves) to keep kids entertained while schools are closed due to coronavirus. Keep your kids learning new skills and having fun (and avoid hearing 'I'm bored' every 30 seconds) all in #TheGreatIndoors.
https://www.scouts.org.uk/the-great-indoors/
---
Badges at home
Click the links below to see the badges that you can work on from home & upload evidence to your leaders!
Monday Beavers
Friday Beavers
Tuesday Cubs
Wednesday Cubs
Scouts & Explorers
This page will be updated regularly with a bunch of activities and challenges that our young people can complete from home!
---
We're supporting BBC's Big Night In on April 23 and helping raise money for those affected by the coronavirus crisis.
See how you can get involved!